LIGHTWAVE + ENVY
TRANSFORMING THE WAY YOU AGE!
Lightwave's new ENVY Capsule is the most sophisticated and versatile red and infrared LED full body treatment available. 
This powerful capsule utilizes over 24,000 high powered LEDs to stimulate the body's natural repair system.  Improving cellular health, vitality, and overall well being in under 30 minutes. 
Whether you are looking to address anti-aging, wellness, discomfort, pre or post recovery or more , Lightwave's ENVY Capsule has you covered.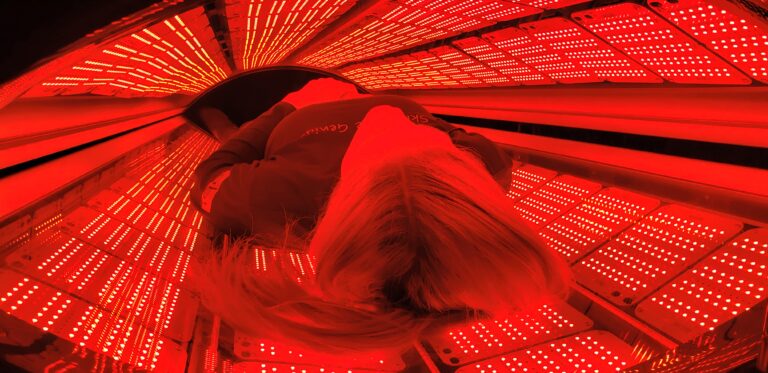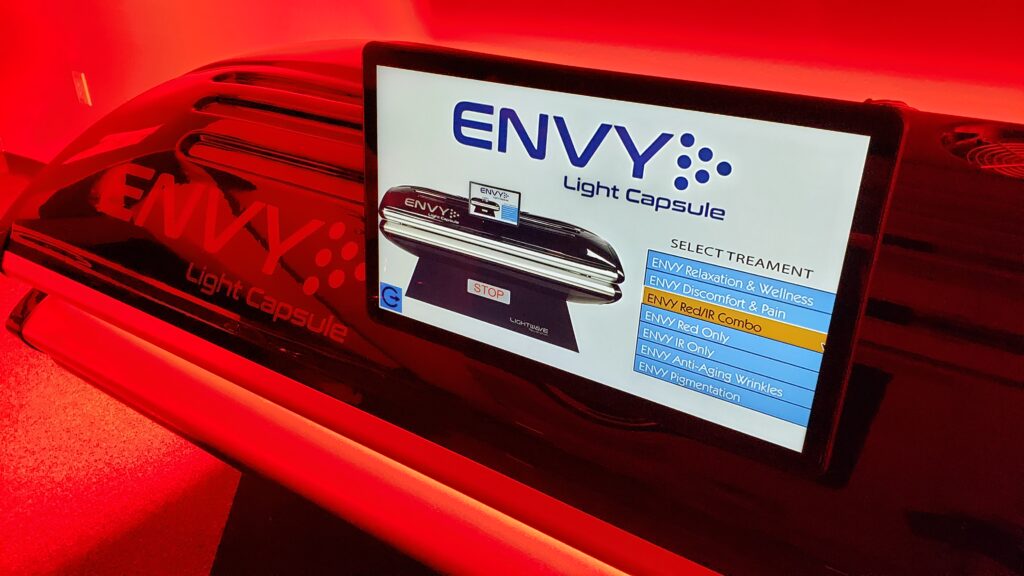 Want more information and learn how the ENVY Capsule can impact your business?
Proven red and near-infrared low level light
Anti-Aging / Fine Lines / Pain and Inflammation / Pain Relief / Decrease Inflammation / Uneven Skin Tone & Texture / Release of Nitric Oxide / Minimize Downtime / Faster Recovery / Reduced Cardio-Metabolic Risks / Better Rest Cycles / Less Stress and Depression
Better, Active, and Dynamic
Be the ENVY of your world
Why the
ENVY Light Capsule
The ENVY Light Capsule is the first whole-body light therapy treatment of its kind. Utilizing clinically proven and FDA cleared LED Therapy and Photobiomodulation, The ENVY Light Capsule can address a variety of conditions and target specific zones. 
Photobiomodulation is also known as Low Level Laser (light) Therapy and has been proven effective in over 4000 clinical studies.  
Delivering the proper amount of Red and Near Infrared Light has been proven to help with degeneration and injury; in addition, it can repair and reduce inflammation, pain and oxidative stress.
ENVY is safe, effective and has no negative side effects. Clients simply lay in the capsule for 8 – 15 minutes and may repeat this two or more times a week. 

LIGHTWAVE's Re-Act LT series is a sophisticated and versatile advanced LED light therapy system for those on a budget or limited space.  The Re-Act systems are based off the flagship LIGHTWAVE ELITE and offer professional features at an affordable price. 
LIGHTWAVE LED & Topical Light Infusion modes ~ Clinically Compliant Wavelengths and Outputs ~ Large Coverage Area (15″ x 9″) ~ Flexible Multi-Color LED Panel ~ Preset / Customizable Settings ~ Face & Body Applications ~ 1 year 100% Upgrade / Trade-In Program ~ Limited Lifetime Warranty

LIGHTWAVE's flagship LED system, the ELITE LT, is the most sophisticated and versatile multi-platform LED light therapy system on the market.  This advanced system offers the most features of any LIGHTWAVE system and is the clear choice for skin care professionals.  Our technology has been validated by significant scientific data, years of field service, 5 FDA clearances and a commitment to excellence.