Electric

Cryotherapy

machine
Take advantage of the ever-growing popularity of whole-body cryotherapy. This cold application is not only wanted by celebrities and athletes anymore, but also becoming more and more popular among the masses.
Purchase
electric croytherapy

chamber
Not every whole-body cryo chamber is as efficient and sophisticated as the Art of Cryo. In comparison to nitrogen cryo chambers, Art of Cryo has several decisive advantages. As a result, our electrical cryo chamber achieves significantly better results: Extreme temperatures, safe use, and an innovative app.
Want more information and learn how
Art of Cryo can impact your business?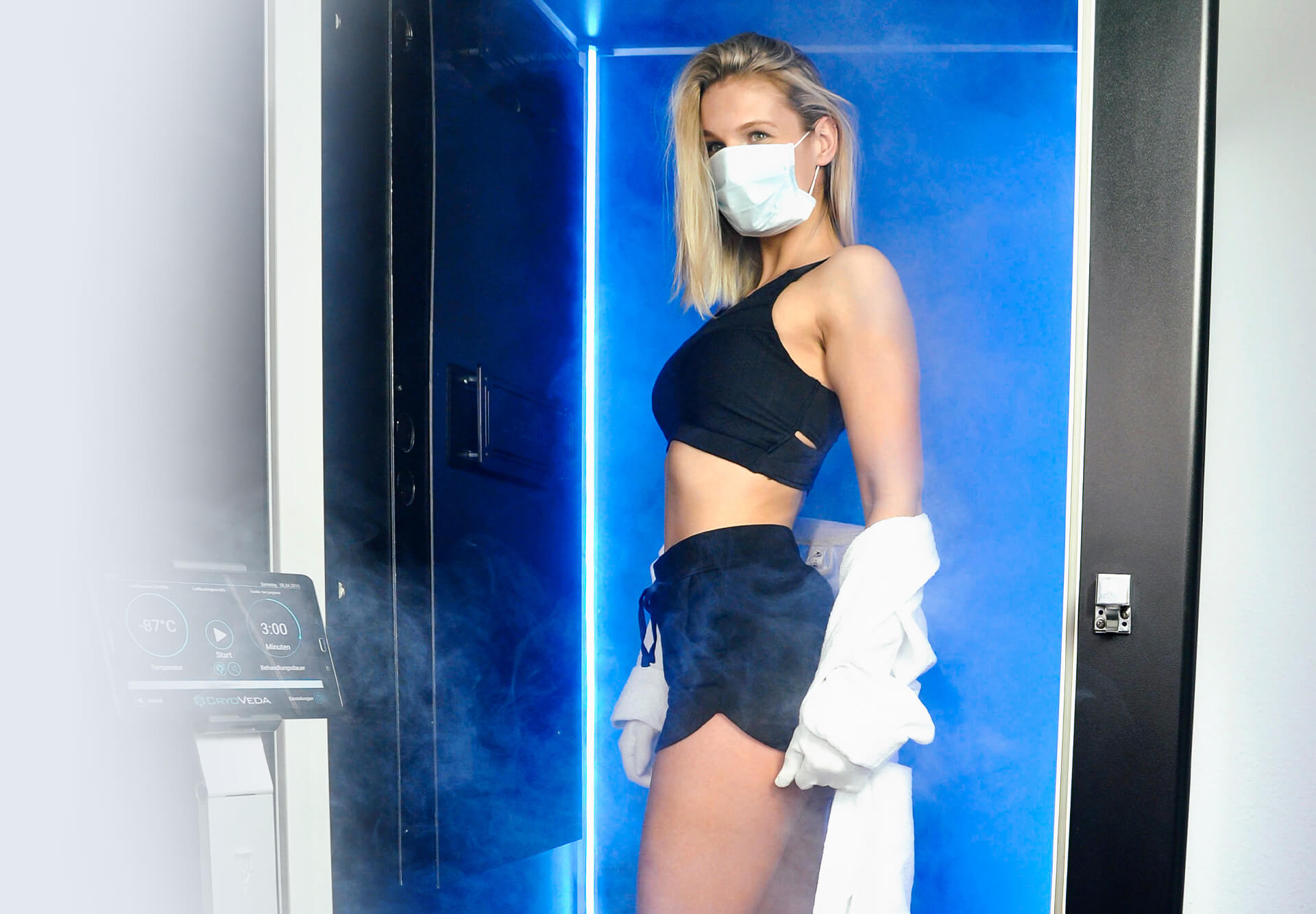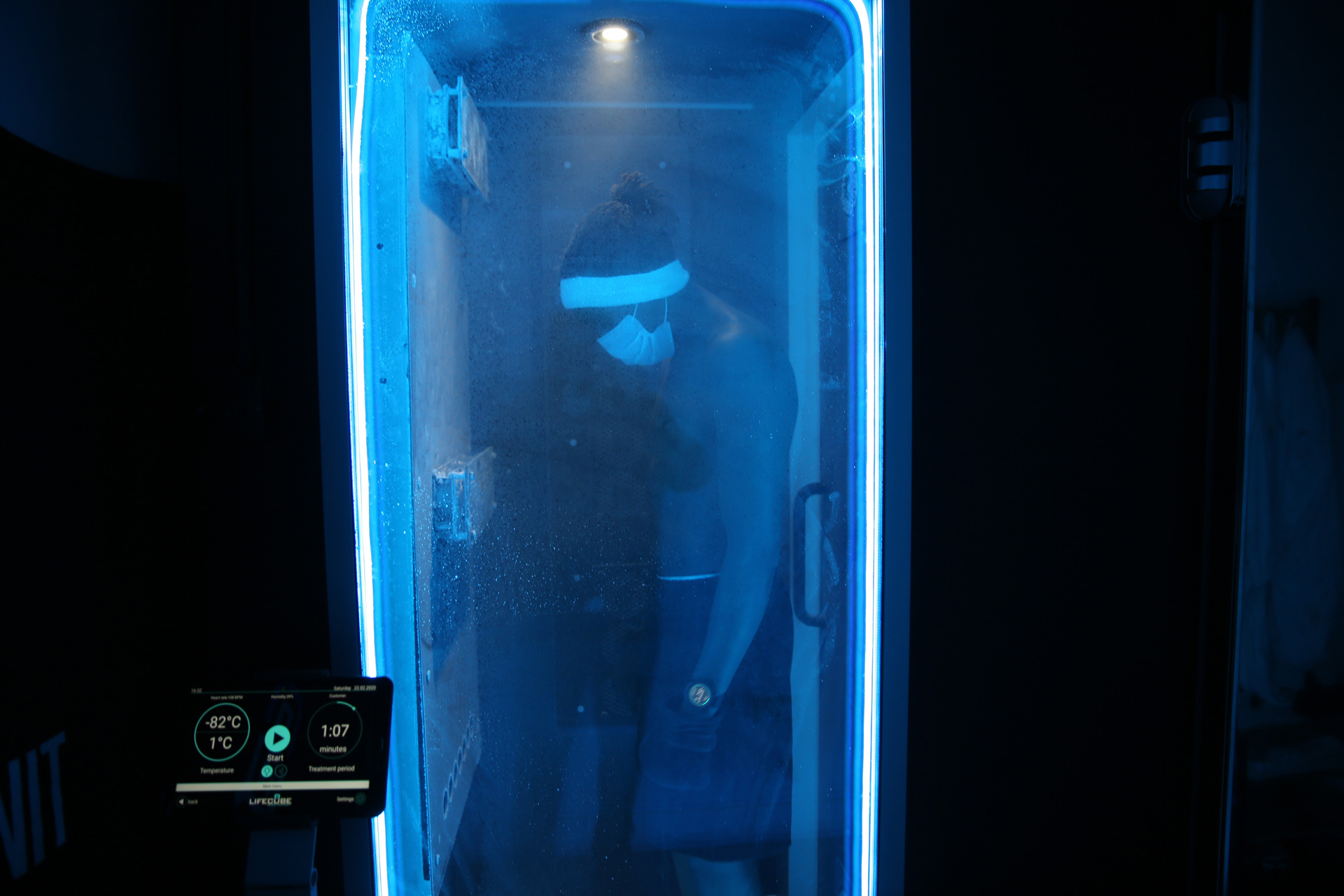 Set yourself apart from the competition and acquire new customers.
Custom-made
Size, color, and design can be adapted to your needs.
Purely electric
Art of Cryo is extremely safe a cooling process that renounces nitrogen .
Wide application range
More and more industries discover Cryotherapy for themselves.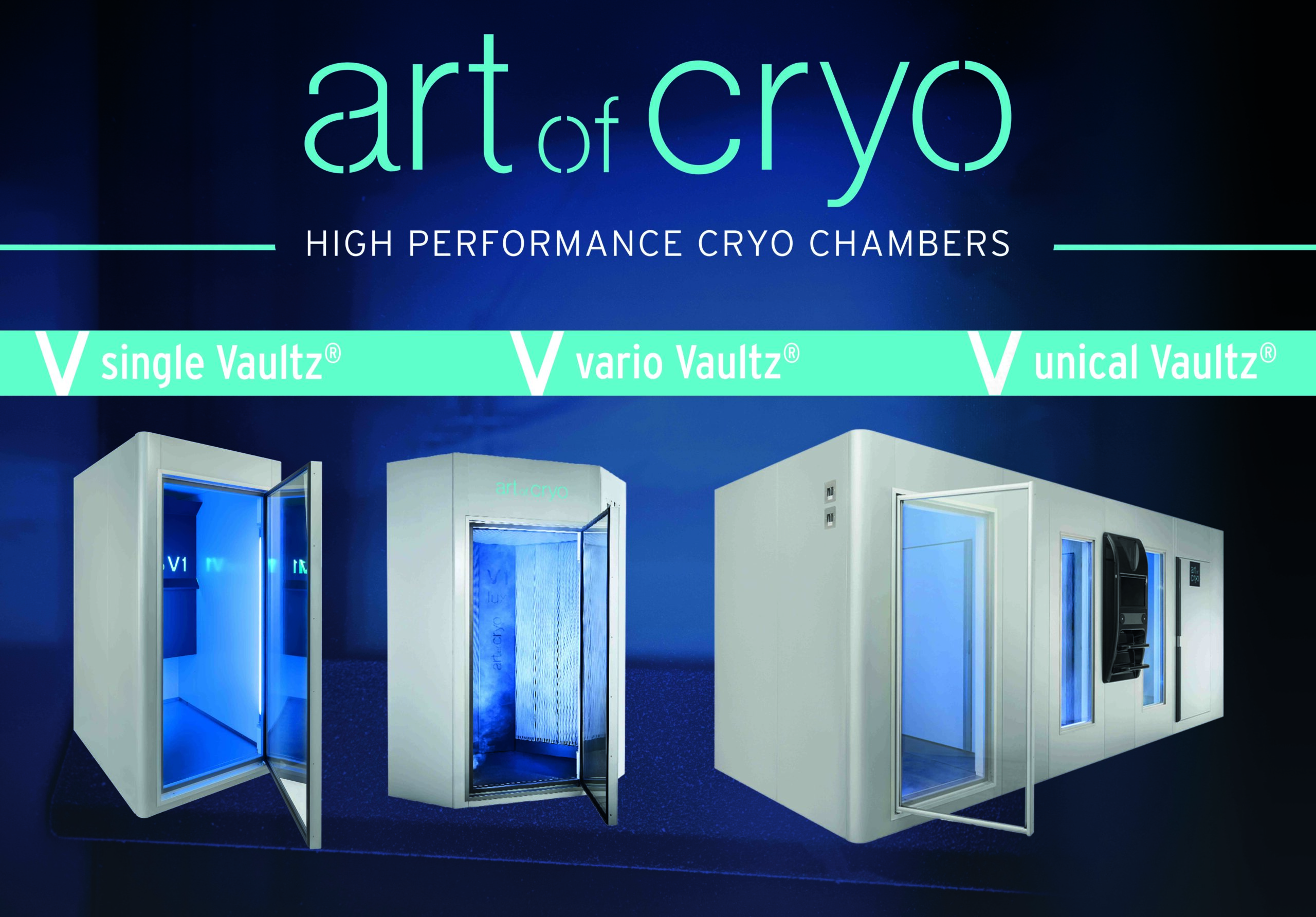 Electric whole body cryotherapy
CryoVeda – Innovative & electric cryotherapy machine – designed to offer your customers and patients the maximum benefit of cryotherapy. CryoVeda is 100% electric: It cools down to -166°F completely without nitrogen.
This electric cryotherapy machine offers you and your customers a wide range of applications and is customized to fit perfectly to your facility –size, color, and design can be adapted to your personal needs.
The
industries


using cryotheraphy
Want more information and learn how
CryoVeda can impact your business?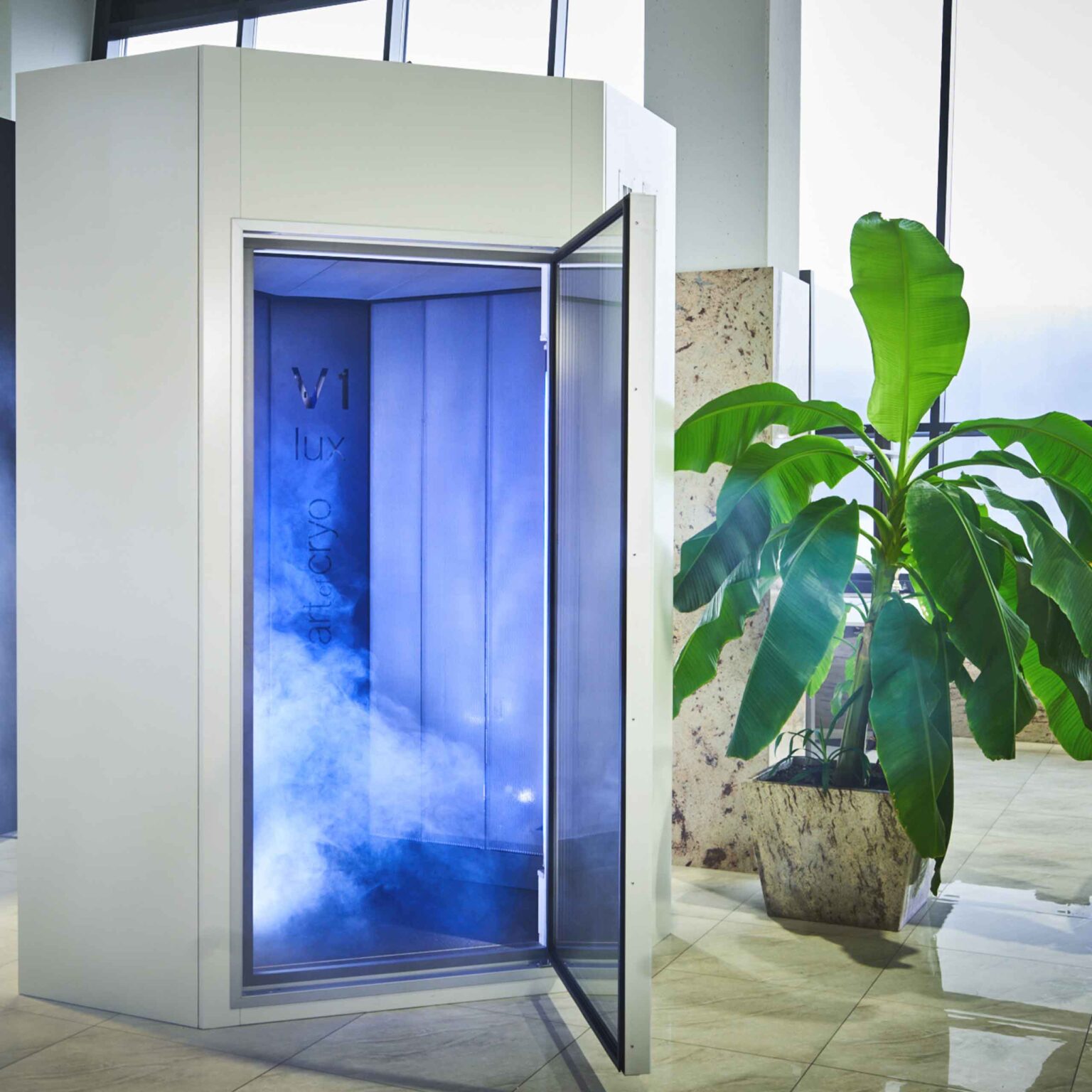 art of cryo -
for a safe treatment
Even though applications with cold have been known since ancient times, whole-body cryotherapy has only recently become a trend. The reason for its kickstart success today are numerous studies that confirm its positive effects and multiple application areas that profit from its benefits.
Since the Art of Cryo chamber does not work with nitrogen, but with cooled ambient air, there is absolutely no risk of getting in contact with any toxic gases – because we want to offer our customers a unique and safe cryo experience.
What is
whole body cryotherapy?
WBC is defined as a short-term application of extreme cold on the entire body surface. It is a brief, passive physical therapy with systemic effects that takes place in a cryo chamber. The freezing temperatures of as low as -110°C (-166°F) in the cryo chamber impact the outside of our body as well as the inside. This is due to the fact that the cold air is not only applied to our skin, but also breathed in, which can lead to a stimulation of the brain, the organs, and the nervous system.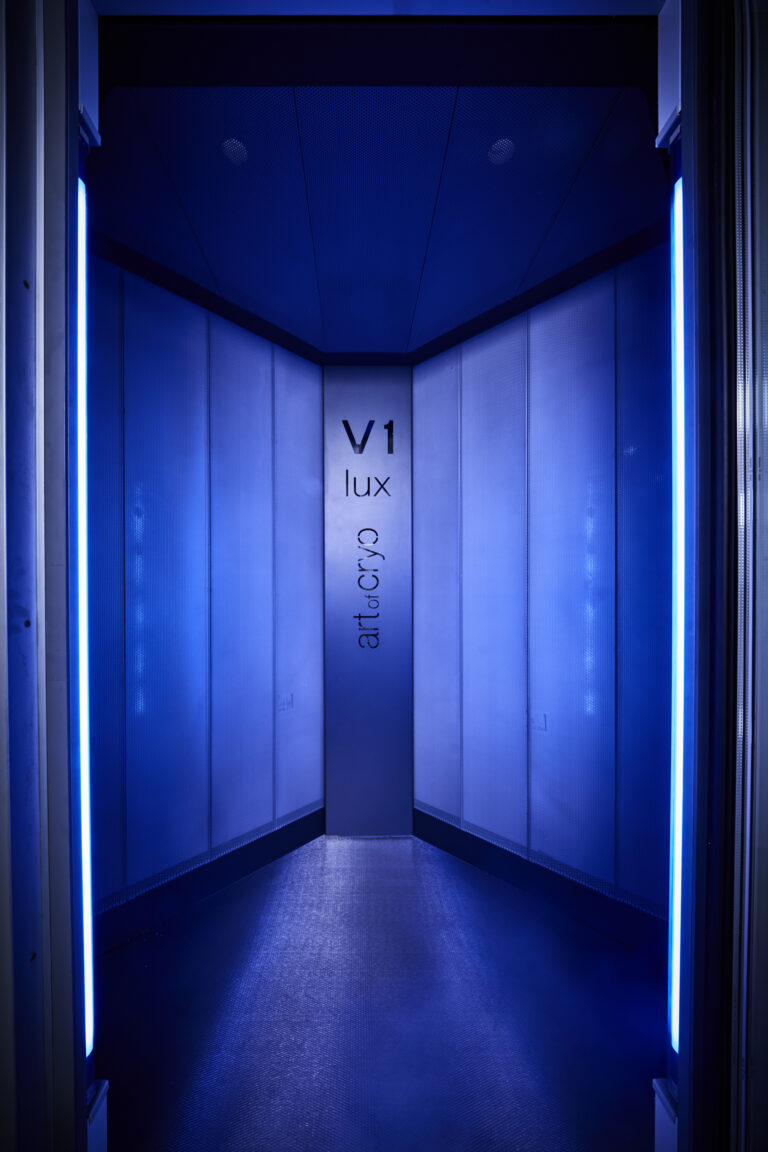 How Cryotherapy effects the human
body and your Business