Welcome to the future of Light Therapy
At Spectrum LED, we are dedicated to enhancing the health and well-being of our customers through innovative light therapy solutions. Safety and customer satisfaction are at the heart of our business. Our mission is to be your trusted partner in the pursuit of a healthier and happier life. Join us on a transformative journey, as we harness the power of light therapy to enrich lives and create a sense of tranquility in every space.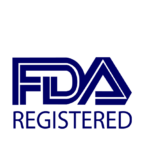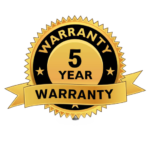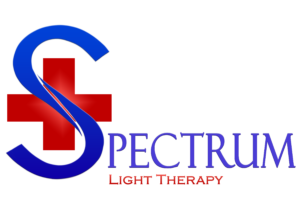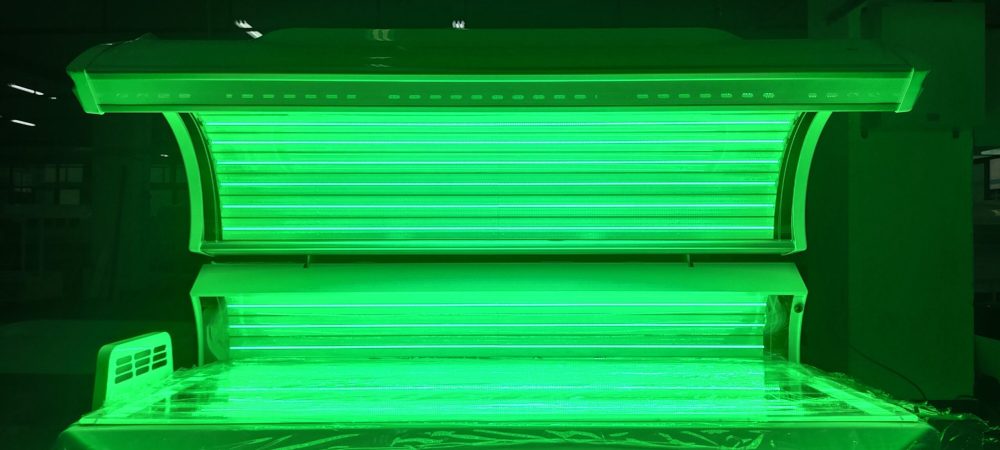 Photodynamic light therapy
is choosing integrated light waves combined with above 90% visible light (600-700nm) and 10% infrared light (700-4000nm).
Light Therapy
harnesses the power of light to effectively modulate cellular function, accelerate wound healing, address acne concerns, revitalize skin appearance, stimulate hair growth, enhance local circulation, facilitate 5-ALA photodynamic therapy (PDT), as well as alleviate muscle and joint pain and stiffness. By positioning the light over the skin without direct contact, it gently illuminates for 15-30 minutes. During this time, photons (light particles) are absorbed by specific cellular components, generating fresh cellular energy. This heightened response of inflammatory-stage cells promotes the release of small proteins that facilitate the growth, survival, and differentiation of new cells, further enhancing the healing process.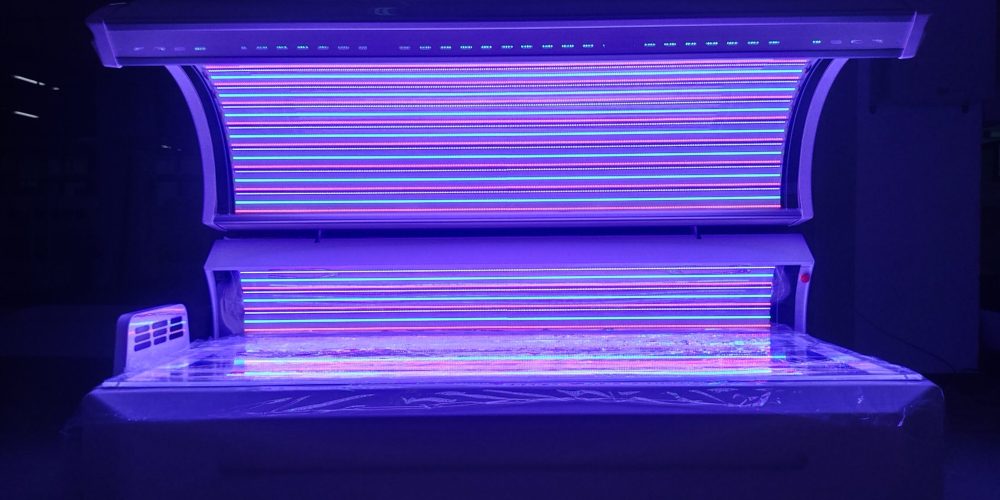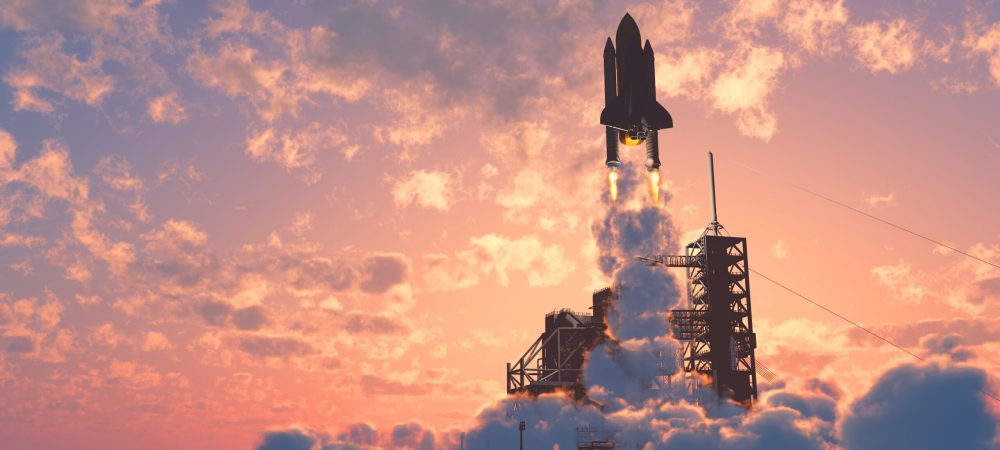 Photodynamic physiotherapy technology originated in the 1980s. NASA used LED array light sources (630~800nm) in spaceships to restore the astronaut's muscles and bones and accelerate the healing of wounds, and got good results. NASA also used LED PDT (photodynamic therapy) technology for early detection and prevention of tumors in astronauts who may be affected by cosmic rays.
The study of light waves found that different wavelengths of light energy can activate the activity of cells, accelerate the metabolism. Danish medical expert Niels Lubery Finsen kicks off the prologue of photodynamic therapy and Stan Pavel (the scientist in the Department of Dermatology and professor of Dermatology at the Leiden University Medical Center in the Netherlands), applies photodynamic physiotherapy technology to clinical disease treatment.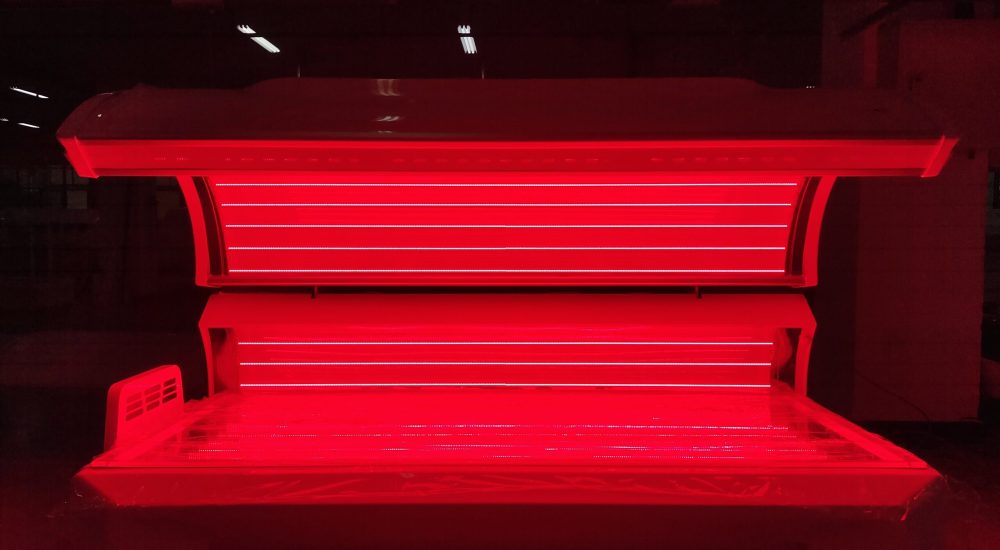 Photodynamic Physiotherapy converts light energy into biological energy, effectively acting on the mitochondria of the subcutaneous tissue cells. This produces a highly efficient photochemical biological reaction: an enzymatic reaction. An enzymatic reaction activates cytochrome oxidase C in mitochondria, and generates more energy to accelerate the synthesis of DNA and RNA, and promote the formation of a large amount of collagen and fibrous tissue, thereby repairing damaged skin cells. It also strengthens the skin through a broadband spectrum, promotes the formation of fibroblasts, and phagocytizes the pigment cells, gradually whitening the complexion, and making dull skin become transparent and radiant.
Photodynamic physiotherapy utilizes specific wavelengths of light to cause the vibration of molecules to produce thermal effects, promote the absorption of various elements in the body and unblock the microcirculation channels.

Improve wound healing

Reduce stretch marks

Reduce wrinkles, fine lines and age spots

Improve skin texture

Improve psoriasis, rosacea and eczema

Improve scars

Improve sun-damaged skin
Reduces skin redness and flushing

Heals skin irritation and rosacea

Reduces fine lines and wrinkles

Alleviates visible signs of sun damage

Reduces the appearance of tiny blood vessels on the nose/face

Boosts lymphatic flow which removes toxins

Increases cellular growth
Lighter and Smoother Skin. An excess amount of melanin, the pigment that determines hair and skin color, causes dark spots to appear on the skin

Decreases spider veins and rosacea

Reduction of Hyperpigmentation and Age Spots

Relieves Pain

Wound Healing and Tissue Repair
Contribute to improved circadian rhythm

Treatment for jaundice

Treats depression

Anti-inflammatory

Kills skin bacteria

Reduces fatigue

Improves memory
Potential cancer treatment

Alleviates muscle injuries

Alleviates pain and inflammation

Detoxifies the body

Promotes immune health

Improves skin health and appearance

Improves cardiovascular health

Promotes better sleep

Reduces stress

Treats hair loss
Ergonomic horizontal space capsule

LCD Touch control system

Surround sound system – Bluetooth

4 plasma cooling fans

Wavelength = 633nm:660nm:850nm:940nm

LED quantity – 28512pcs LED

Total Power – 2851W

LED Lifetime – 100000 Hours

Frequency – 0-15000Hz
Includes Red, Green, Blue, Yellow, & IR light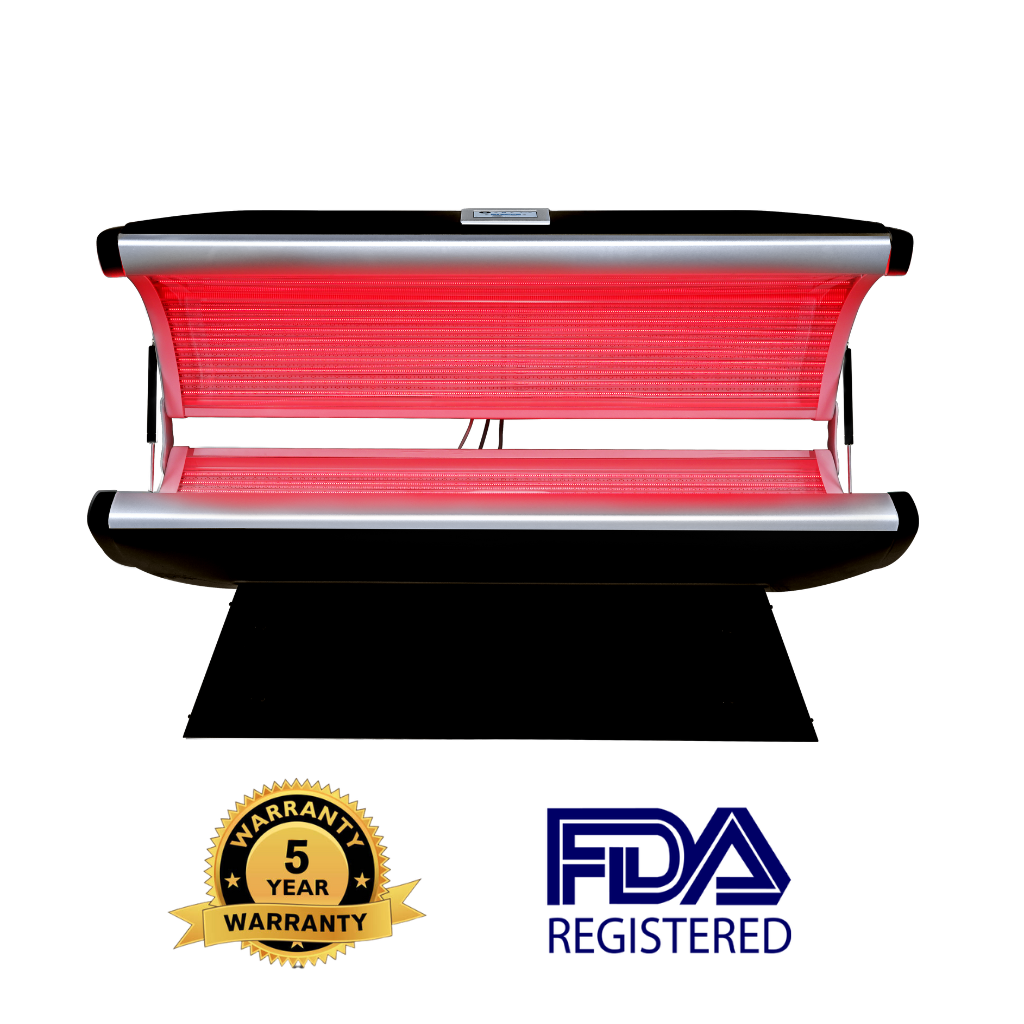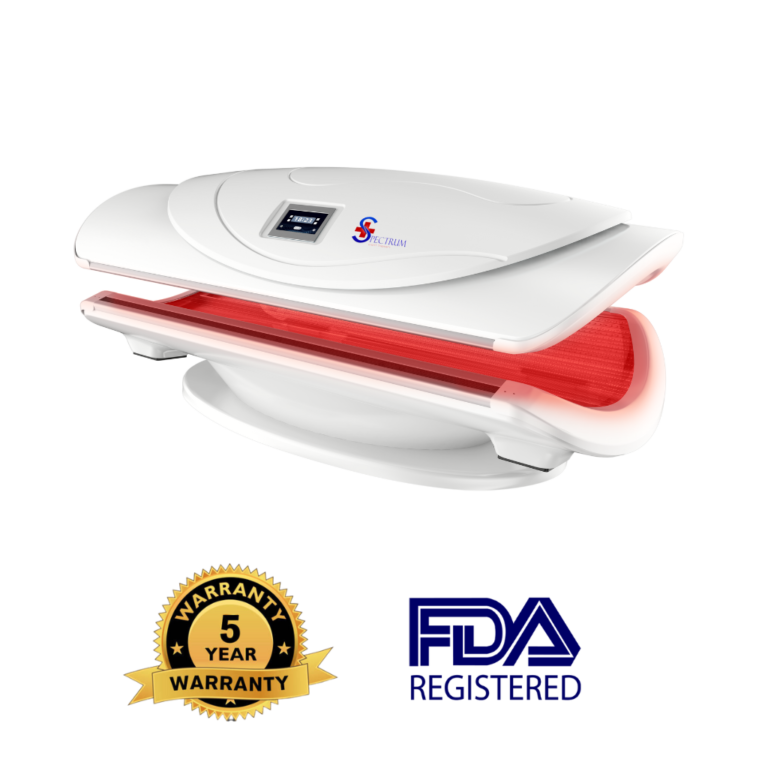 Horizontal full body bed

ABS engineering plastics + aviation aluminum alloy

Intelligent control system, independently control each wavelength, set frequency and duty, with wireless control tablet (optional)

Surround sound system – Bluetooth

Wavelength = 633nm:660nm:810nm:850nm:940nm

LED Quantity – 26040pcs LED

Total Power – 3325W

LED Lifetime – 100000 Hours

Frequency – 0-15000Hz
Includes Red, Green, Blue, Yellow, & IR Light
ABS engineering plastics + aviation aluminum alloy

Intelligent control system, independently control each wavelength, set frequency and duty, with wireless control tablet (optional)

Surround sound system – Bluetooth

Wavelength = 633nm:660nm:810nm:850nm:940nm

LED Quantity – 41600pcs LED

Total Power – 6500W

LED Lifetime – 100000 Hours

Frequency – 0-15000Hz
Includes Red, Green, Blue, Yellow, & IR Light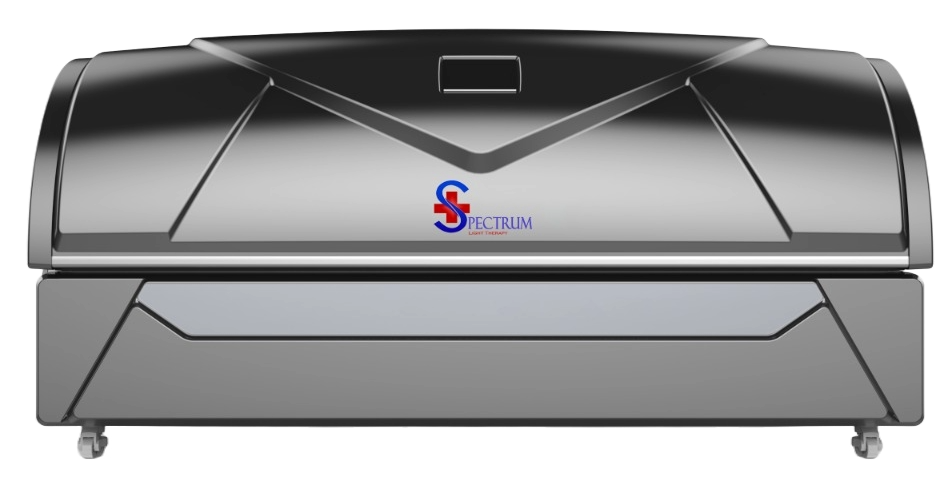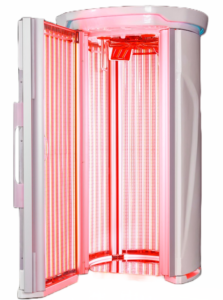 Cyclone air circulation system to make the external cold wind surround the body from the bottom to top to improve comfort

Independent circuit protection system, base and body separation technology, effectively guarantee the safety operators and users

Surround sound audio and video system

High-end electronic control system, with timing, query and memory functions

Euro imported ABS engineering plastics and aviation aluminum materials, light and stale

Seamlessly connected, safe, private and comfortable during use

Equipped with advanced high-power ballast, stable performance and long service

Design by European designer. The silver part in the middle adopts a mosaic visual design concept, with a transparent acrylic handle and colorful LED, which highlights technology and fashion

Red light/ IR

660nm/ 850nm – 4500 W of power