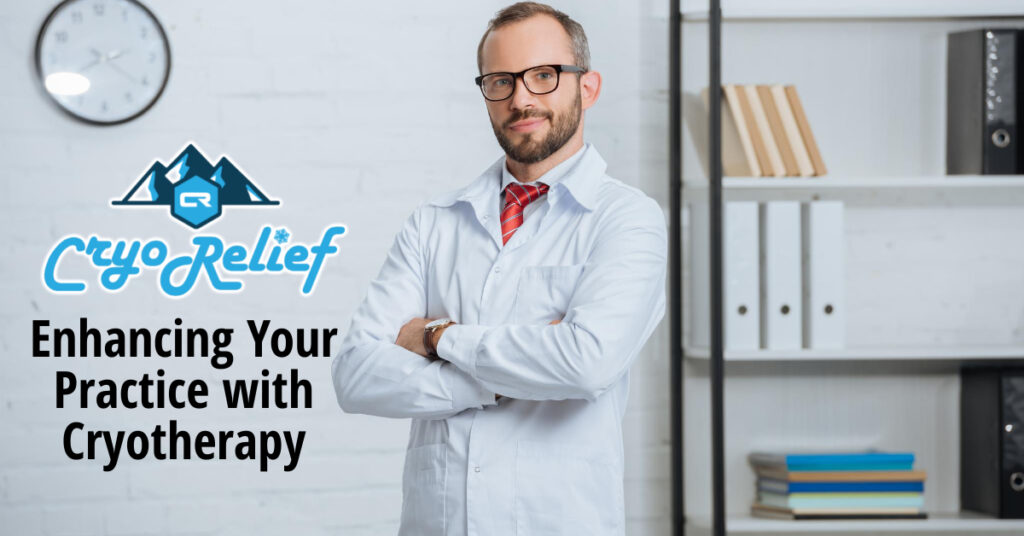 We are continuing our series of articles exploring some of the ways adding a cryotherapy machine can enhance your practice. Our first article discussed how a whole body electric cryotherapy chamber and a local cryotherapy device both afford you the opportunity to offer additional services to the individuals you serve. Today, we will look at another way adding cryotherapy services enhances your practice.
Benefit #2
Enhanced Patient Satisfaction and Retention
Adding a cryotherapy machine to your wellness, sports, beauty, or fitness practice can positively impact your business in the form of enhanced patient satisfaction and retention. When they walk away from your office feeling better and/or refreshed, they are more likely to come back and refer friends and family as well.
Our next article will explore another way cryotherapy can benefit your practice.
If you are ready to take your practice to the next level, Cryo Relief can help. We are a premier provider of cryotherapy products for pain relief centers, chiropractic and medical practices, fitness studios, health spas, rehabilitation and physical therapy facilities and more. Our cryotherapy specialists are well-informed and can help you determine what type of cryotherapy machine will work best for you. We can assist with cryotherapy equipment financing so you can comfortably purchase a local cryotherapy device, whole body electric cryotherapy chamber, or another type of cryotherapy machine. Want to learn more about cryotherapy products? If so, give us a call to speak with one of our cryotherapy specialists today.