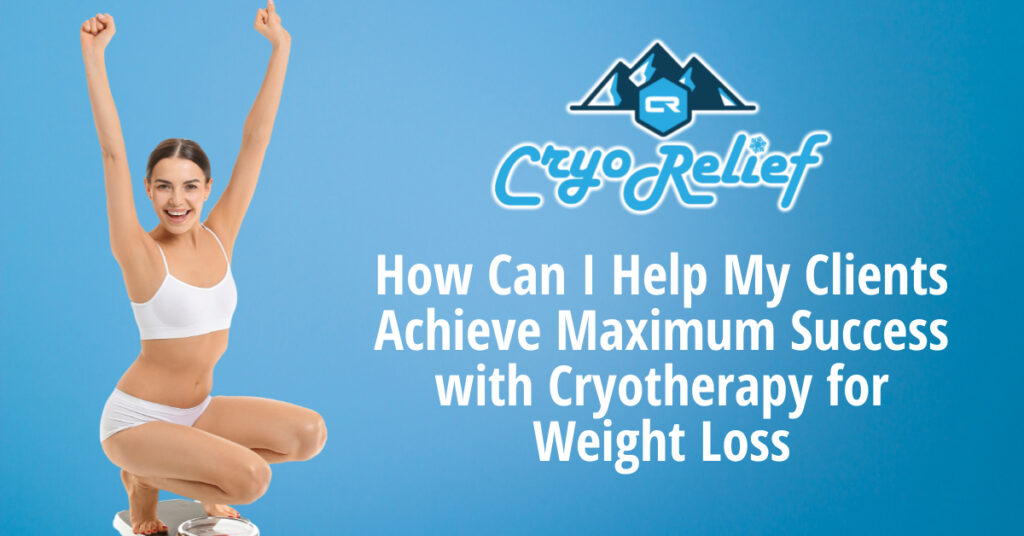 While cryotherapy products alone are proven to help people lose inches, cryotherapy for weight loss works best when it's combined with learning and implementing healthy habits. Using cryotherapy products in complement to lifestyle changes produce the best end results. If you plan to enhance your business or practice by adding local cryotherapy devices for weight loss, then consider offering comprehensive weight loss/healthy lifestyle programs that include the following:
Goal Setting
When it comes to weight loss, setting realistic goals is essential for long-term success. Help your clients with setting achievable goals that take into account their current body style, weight, metabolism, overall general health, stress levels, health habits, etc.
Lifestyle Changes to Support Weight Loss.
Helping your clients achieve maximum results from weight loss cryotherapy involves showing them how they can make lifestyle changes that will support overall better health while encouraging weight loss. This may include diet modification, exercise, and getting enough sleep every night, which can help reduce stress levels. Less stress overall is beneficial for both physical and mental health as well as aiding with weight loss efforts.
Our next article will cover more tips to help your clients achieve maximum success when incorporating cryotherapy products for weight loss.
If you want to take your business to the next level, then consider adding a cryotherapy machine to expand and enhance your offerings. Cryo Relief is a leading provider of cryotherapy products including local cryotherapy devices, whole body electric cryotherapy chambers, and nitrogen cryotherapy chamber options. We also offer cryotherapy equipment financing to make it an affordable investment. Want to learn more about the different types of cryotherapy products and how they can benefit your clients? Schedule a complimentary, private, in-person or video tour of our cryotherapy products showroom today.