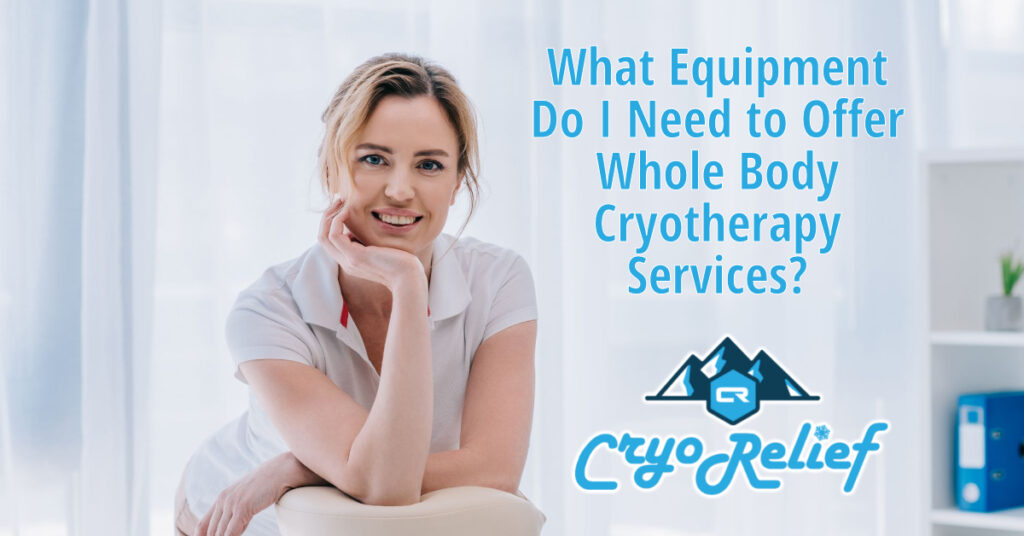 Whole body cryotherapy has numerous uses, including removing toxins from the body, expediting recovery from injuries, improving circulation, skin rejuvenation, and more. If you want to offer whole body cryotherapy, you will need to invest in a whole body cryotherapy chamber. When choosing a chamber, it is important to consider the features that are important to you and your patients.
Whole Body Electric Cryotherapy Chamber
The whole body electric cryotherapy chamber offered by Cryo Relief is custom made, so the color, design, and size is customizable to match your office space and fit your needs. One of the most attractive features of a whole body electric cryotherapy chamber is that it offers maximum benefits without the use of nitrogen. It is 100% electric and treatments are complete in three minutes.
Whole Body Nitrogen Cryotherapy Chamber
Cryo Relief also offers whole body nitrogen cryotherapy chambers that operate using liquid nitrogen. This type of chamber functions more like a sauna, only with cold, and is offered in two options (Cryomed PRO and Cryomed Mini.)
Both the whole body electric cryotherapy chamber and whole body nitrogen cryotherapy chamber can be controlled via a user-friendly app.
Cryo Relief offers both standard whole body cryotherapy chambers and custom chambers that can be designed to meet your specific needs. We are proud to offer a trusted line of cryotherapy products to help enhance your business. We partner with spas, fitness studios, sports rehabilitation studios, physical therapy / rehabilitation centers, chiropractic care centers, medical practices, and more. Our cryotherapy equipment financing makes this technology an affordable investment for your business. Give us a call to learn more today!