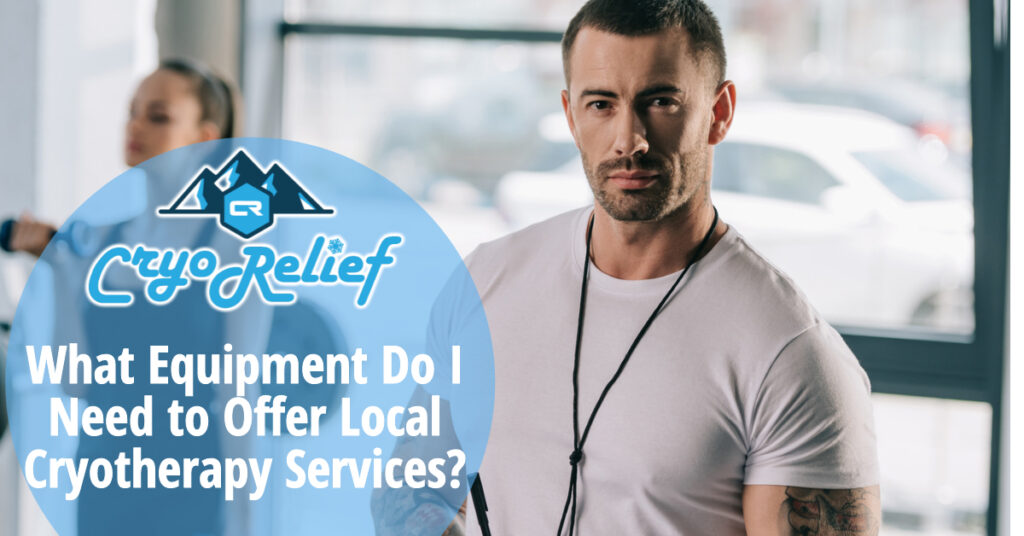 A local cryotherapy device is used to deliver localized cryotherapy treatments used to treat clients in a variety of industries including sports, fitness, wellness, and beauty. This next series of articles will take a look at some of the most popular local cryotherapy device options:
Cryo-T Elephant
This local cryotherapy device uses liquid nitrogen and reaches temperatures as low as –170°C. It powers up fast, features five intensity levels, and procedures take between 30 seconds and five minutes to complete.
Cryo-T Cooler
This local cryotherapy device uses electricity and can be customized to meet the specific needs of your business. It has numerous safety features to prevent discomfort and operates using two laser pointers which are kept at an optimal distance from the skin during treatments.
Cryo-T Duo
Powered by carbon dioxide, this local cryotherapy device utilizes a gas cylinder and reaches temperatures as low as -75 °C to -80 °C.
The cryotherapy products experts at Cryo Relief are very knowledgeable and can help you determine which local cryotherapy machine will best fit your needs. We offer amazing cryotherapy equipment financing options to help make your investment affordable and lighter on the pocketbook. Many of our clients report that their cryotherapy products pay for themselves within a few months. If you are seeking to take your business to the next level, then we welcome the opportunity to talk with you. Give your friends at Cryo Relief a call today!